FLYING THE LINE
AN AIR FORCE PILOT'S JOURNEY
---
---
VOLUME ONE THRU VOLUME THREE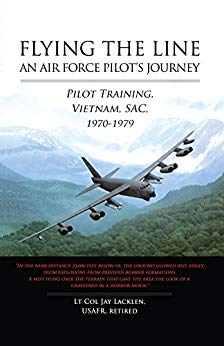 By Lt Col Jay Lacklen USAFR (Retired Author)Vietnam, SAC, 1970-1979
---
Price: $15
---
Book Synopsis
Embarking on an insightful journey through the 1970s American military, Jay Lacklen takes you on an enthralling adventure from pilot training to a Vietnam tour in a small transport aircraft, to a surreal, nightmarish B-52 bomb run at the close of the Vietnam War. The college journalist goes to war and brings the story home.
---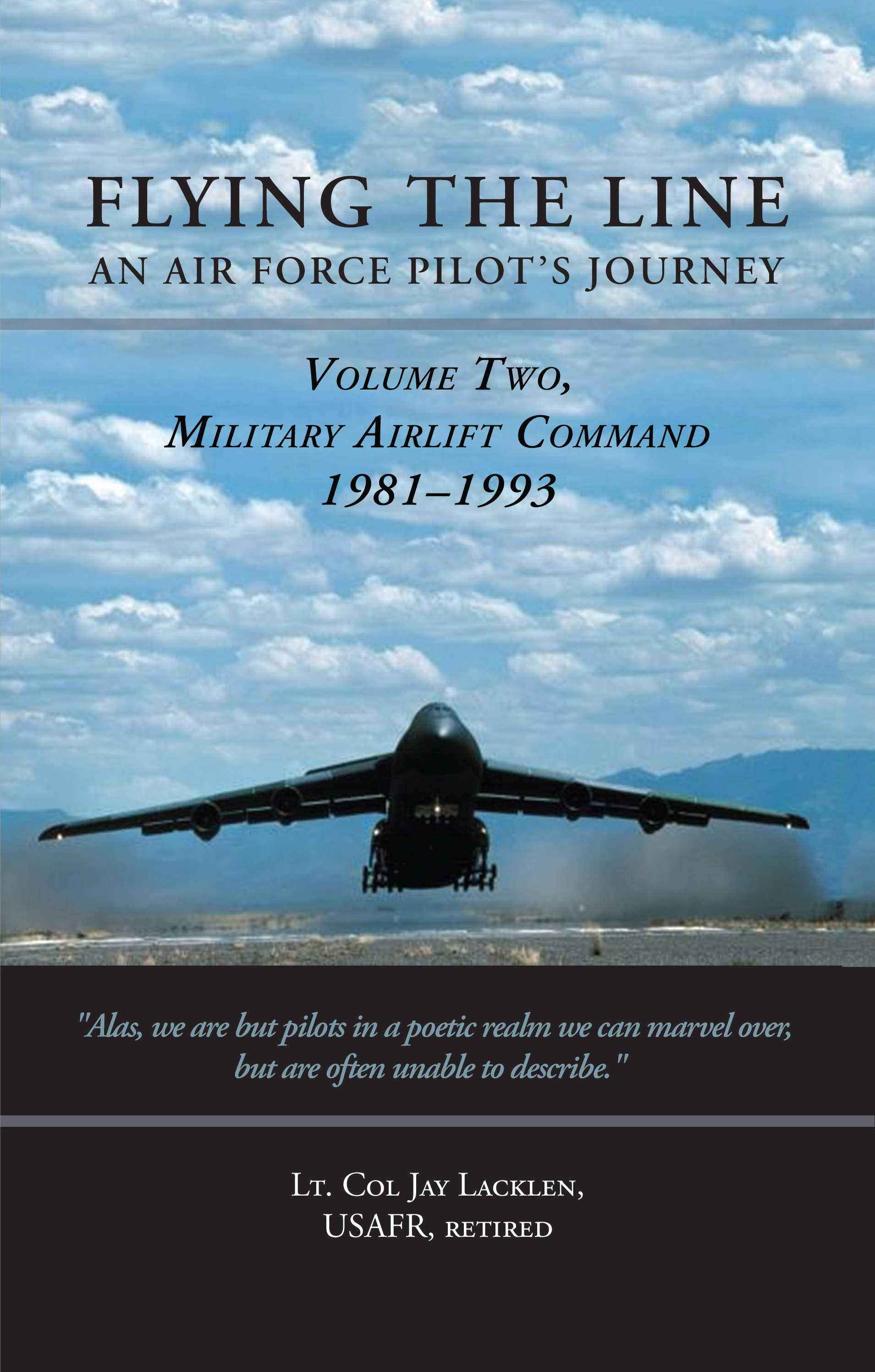 By Lt Col Jay Lacklen USAFR (Retired Author)Military Airlift Command, 1981-1993
---
Price: $15
---
Book Synopsis
Book two takes a revealing look at the Air Force Military Airlift Command (MAC) in the 1980s and early 1990s. The author's journey takes the reader to a myriad of destinations throughout the world on a wide range of missions flying the largest Air Force aircraft, the C-5 Galaxy. Episodes presented include air-refueling in a Pacific typhoon, the 1990 Gulf War, and navigating the travails of the active duty and reserve bureaucracies to accomplish the mission.
---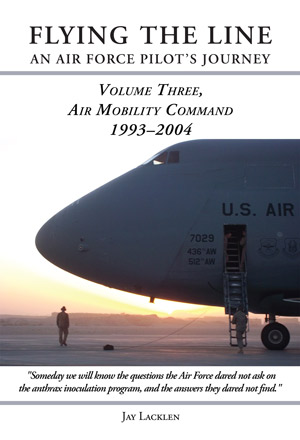 By Lt Col Jay Lacklen USAFR (Retired Author)Air Mobility Command, 1993-2004
---
Price: $15
---
Book Synopsis
Book three continues the world-wide journey as the Military Airlift Command becomes the Air Mobility Command in 1993. The author takes the reader to numerous conflicts of the era to include the Granada invasion, the "Black Hawk Down" incident in Mogadishu, Somalia, and the 2001 Iraq War. Interestingly, the author appears on the CBS News program 60 Minutes twice opposite the Air Force and faces a Court Martial over his refusal to take the mandatory anthrax shot. The book concludes a fascinating, three-book, view of the American Air Force in the last third of the 20th Century.
---